About Us
Bullseye Arms and Service LLC is a one person shop located in Leesburg, VA. My mission and passion is to provide my clients the best and most convenient service. Give me a call to schedule some time to come by and chat about your question, need, or job you would like me to do.
My experience started with plinking cans with a .22LR rifle in the woods with my dad and siblings. Later, my focus shifted to pistol shooting. Reloading became a hobby. Keeping my arms in good working order, getting sights aligned right, and similar activities were fun and rewarding.
I received my base gunsmith instruction via a program from Ashworth College. I am a certified Glock armorer and a former certified Sig Sauer Classic Line Pistol series armorer. I learned what I knew, didn't know, and needed to know more about. One thing is for sure, I will never take a job that I cannot do. Safety is always the first consideration.
I hope we have the opportunity to do business! Be safe, and shot straight!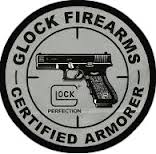 Member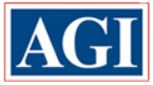 American Gunsmithing Institute
Life Member



National Rifle Association
Former